The turtle, cat and dog were made using Paper Mache. The car is a stock peddle car. I decided to attached the peddle car to the wall since I am running out of floor space.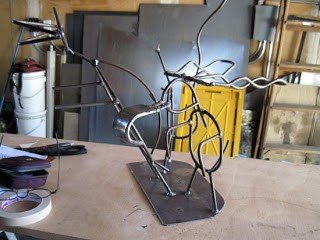 Since I was planning to attached the peddle car to a wall, I used an internal steel frame to support the animals. I also like to add support to the thin members like the dog's ears and the cat tail by embedding steel rods. That way I do not have to worry about them breaking off.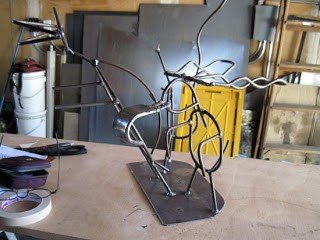 The initial coating was done by the traditional Paper Mache methods. The final coat was cloth fabric with white Elmer glue. I like the hard surface from using fabric and glue.