The top portion is a decorative hand forged steel post top from King Architectural Metal. I just extend the post, added the eyes, nose and feet. The high gloss paint is One Shot Paint.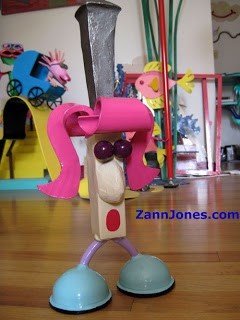 For the eyes, I like to recess the steel ball bearings into a partially drilled hole. The recess allows the ball bearings to be brazed giving a clean look.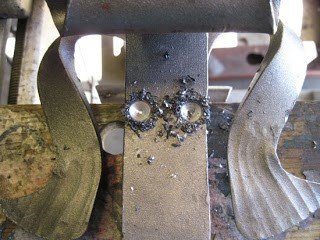 The nose is 18 gauge metal bent around a steel rod. The hide the welds, I randomly weld the entire nose. I then grind the entire surface leaving part the welds showing.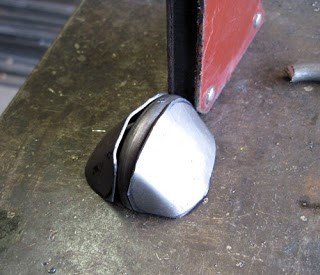 The feet consist of half spheres brazed to a ¼" steel plate. The brazing allows for well defined line for painting.